The Journey of a Lifetime
Discover who Seventh-day Adventists are and how you can be part of their journey.
Thanks for making contact through our church website we hope the information is helpful! The Gisborne Adventist Church is a group of people from all walks of life and varied backgrounds who have been drawn together through our common belief, faith and love for Jesus. As a church family, we are committed to making Jesus and the Bible the centre of our lives and sharing the joy and hope this brings with our wider community. Whether you are looking for a church family to call home, wanting to delve deeper into Bible truth, or just want to stop by for a visit, please feel free to make further contact. 
As Seventh-day Adventists we come together for worship every Saturday. The day starts with Sabbath School, usually at 9:30am. For children, there are songs, stories, crafts and fun activities. For adults and youth there are smaller groups where the Bible is read and discussed in a less formal setting than a typical church service. Here everyone is welcome to discuss and share their thoughts and maybe have a few questions answered. A Study Guides which focuses on a specific topic is available for download here or can be purchased quarterly at Church. More resources are available here.
The main worship program usually runs from 11am to 12:15pm. Singing, prayer, a sermon and children's story are almost guaranteed but depending on the week, you might be blessed by special music or other creative worship.
Church really is for everyone and we'd love you to join us!
The service is usually followed by an opportunity to get to know each other over a vegetarian lunch of salad and buns in the warmer months, soup and buns throughout the winter and a feast at the end of each month. 
FAQ
When are worship services held?
Every Sabbath (Saturday) morning and at other times through the week, either in the church building or community centre (hall).
Do I need a Bible?
No. You don't have to bring anything—just yourself. If you would like a Bible, you can borrow one when you get here. You can also download a free Bible app to your smartphone
Should I go if I don't know anyone?
Our church is a place where all people are welcome, whether you're younger or older, a lifelong Christian or a spiritual seeker. We would love to meet you! If you feel nervous, bring a friend or just send us a message. 
Will I be asked to give money?

Every week we give our regular attenders the opportunity to support a variety of causes. It's not required or expected that you give a donation, especially if you're visiting us for the first time.
Will I be asked to speak publicly or pray?
If you participate in a small group Bible study, you'll probably be asked to introduce yourself and to offer an opinion on what's being discussed. But it's not typical for a first-time guest to be singled out in the main worship service. Prayer is an important part of worship, and you are welcome to join in, but no one will ever force you to pray. 
Who do I speak to if I have any questions?
Ask if you can speak to one of the leadership team—the pastor or one of the elders. Or just start with someone who looks friendly!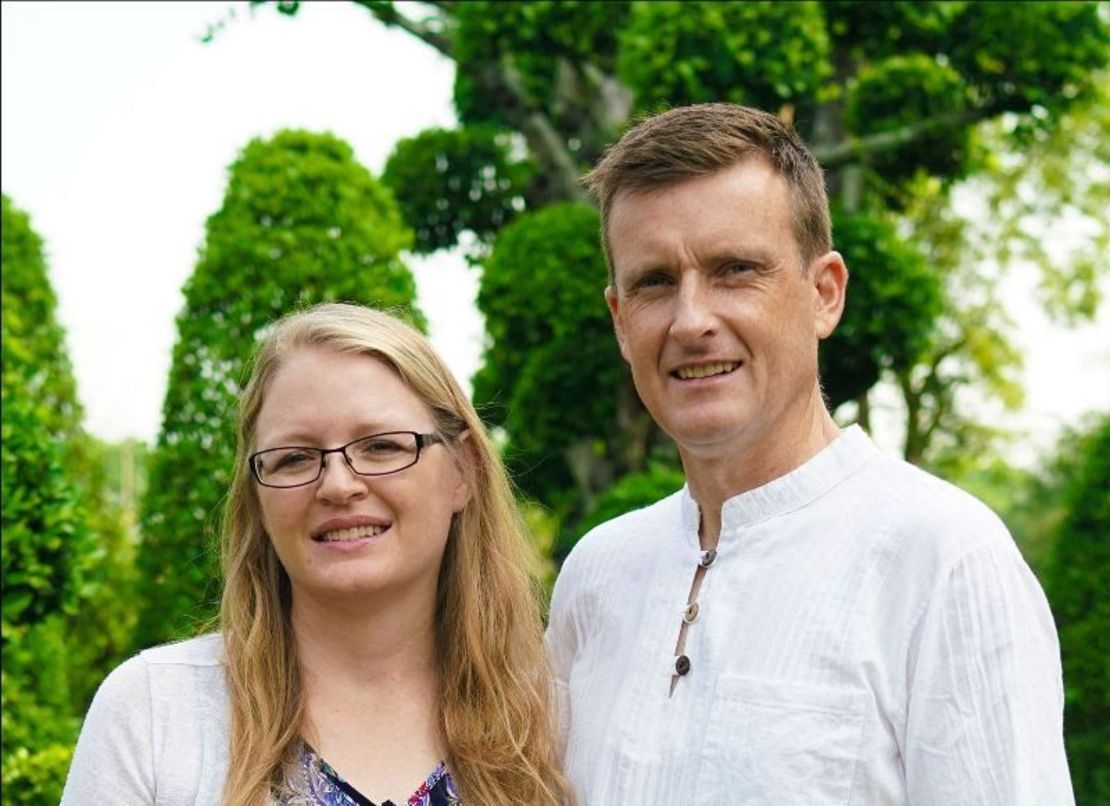 Pastor Greg & Molly Timmins
Hi There,
Just a little bit about me and my family. I am a home-grown Kiwi, born and raised in the Northern Wairarapa on a sheep and cattle station. At the age of 18, I travelled to the United States for study and ended up staying for another 15 years where I worked in various roles including door-to-door sales and Pastoral ministry. My greatest achievement was in finding my precious wife Molly and raising two awesome kids. In 2006 my family and I moved to Cambodia where we served for a total of 8 ½ years as pioneer missionaries to unreached people groups. Toward the end of 2020 we felt called to relocate to the Gisborne area where we have been thrilled to serve alongside the Gisborne area Adventist churches. In my spare time I enjoy hanging out with the family, running, biking, and anything else outdoors.
Pr Greg Timmins